Sunday
Frank the transportation Captain tweeted about meeting Willem Dafoe, who will play Van Houten!
Monday
Tuesday
John headed back to TFIOS set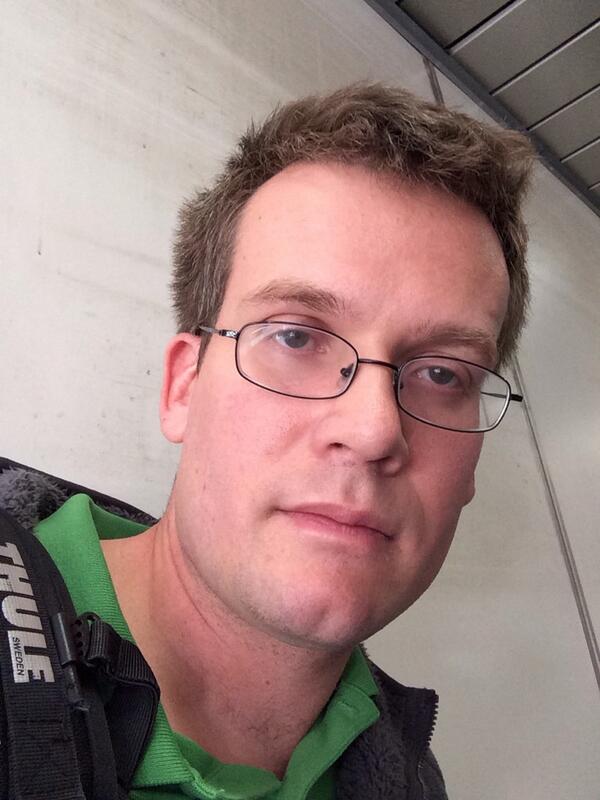 Sleepy in an airport. As usual
John shared this picture from set. Clue: Van Houten had a lot of fan mail.
On the fancy stage of
#tfiosmovie
with the not unhamdsome
@anselelgort
.
The wall of fan art at the TFIOS production office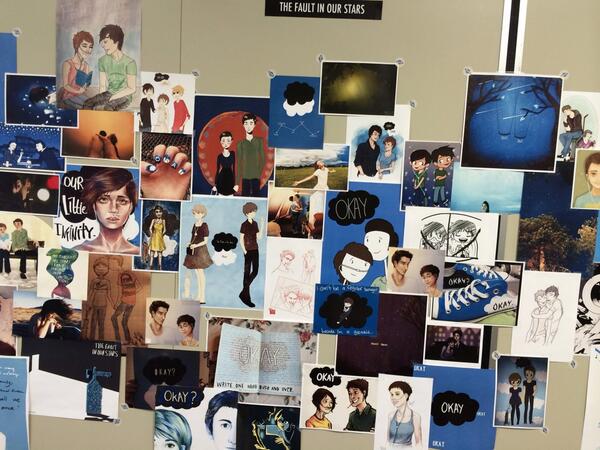 At the production office for The Fault in Our Stars, a huge wall of fan art to inspire the cast and crew.
Wednesday
Nat shared a picture of his breakfast. Yummy.
John shared pictures on Instagram
Dawn in Pittsburgh. On my way to a somber day on the #tfiosmovie set.
John shared a picture with Nat.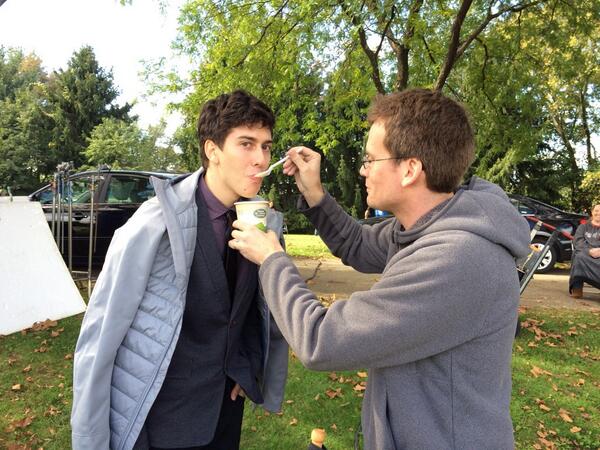 When @natandalex (aka Isaac) is cold and hungry, I am here for him--with help from craft services.
Josh Boone's father, Don was also on set today.
Guess where I am.
On location
JG and Josh's step mom
Set shot
Thursday
Mike Birbiglia aka testicle-less Patrick will be on set on Monday
Lily, who plays young Hazel, donated all the hair she cut off for the role to charity
I wonder what will be on the Amsterdam dinner menu?
John shared this picture of The Literal Heart of Jesus
In the Literal Heart of Jesus. Well, at the moment I'm sort if in the literal left arm of Jesus, but you know what I mean. Unless you haven't read The Fault in Our Stars, in which case this all seems very strange.
#tfiosmovie
Don Boone, Josh's father, shared a couple of pictures from yesterday
Movie making is all about having your own chair!
John has a dude-crush on Gus..errr...Ansel. We totally understand, John. We understand.
The lovely
@anselelgort
on the
#tfiosmovie
set. No filter, because Ansel doesn't need one.
John posted this on his tumblr.
Friday
An all-night shoot that started on Thursday, ended Friday in the early morning.
It had been a shoot in The Literal Heart of Jesus that included lots of tears in some of the scenes shot.
Are we tired or are we crying?
#tfiosmovie
TFIOS book editor, Julie, who has been on set all week, was also pulling an all nighter.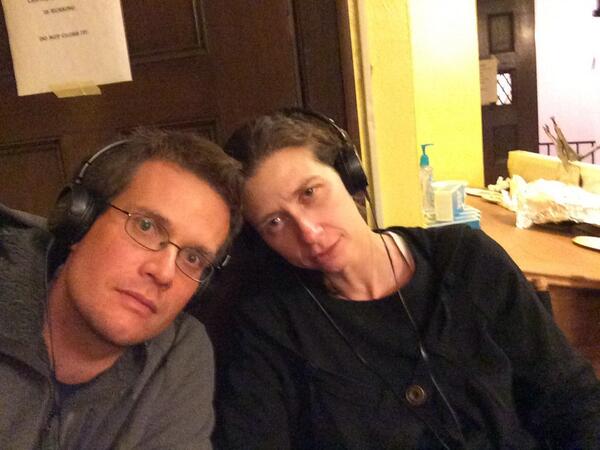 My editor @jsgabel and I on the set, fresh as frakking daisies.
But while John and Julie were tired, it appears Nat and Ansel had lots of energy (Did they drink 5-hour Energy Shots?)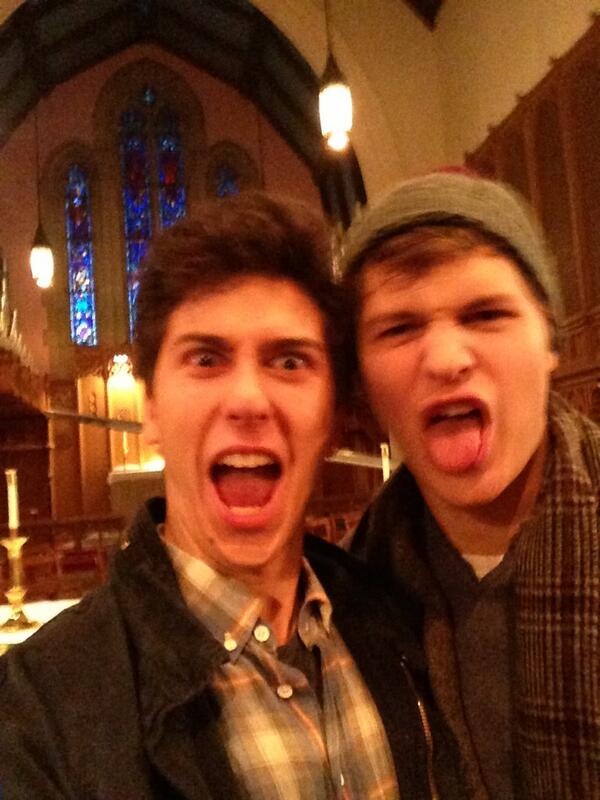 Yeah Pittsburgh energy. 4:20 am. Still working. Killing it #TFiOS style
The night took an even more emotional tone (is that even possible?) when Ansel and Nat started playing the piano. I am guessing John started weeping. We might've as well when he posted this picture.
At 4:15 in the morning, Nat and
@anselelgort
suddenly started playing piano together and everything was beautiful and nothing hurt.
Camera crew member Drew (
@abnicho
) posted this BTS picture of the lighting process.
#vscocam
#tfiosmovie
#zeegrip
#shadowmonster
@wadeferrari shared this picture on Instagram of the film crew
Camera Department Goonin' 24/33
Saturday
Ansel shared a picture of Nat
Nat posted this picture from filming. I spy some Ben Richardson.