South Florida fans went nuts as The Fault in Our Stars cast and author, John Green, walked into Dolphin Mall. The screams of more than 2,000 fans were deafening.
As fans got excited, they started pushing others and causing safety hazards, which would eventually cause the event to end a bit before scheduled. John told everyone that in order for the event to happen and for everyone to have fun, everyone needed to be safe.
The fans got a glimpse of 10 minutes exclusive footage of the movie, which included various scenes.
We were able to kickoff the Demand Our Stars tour with Shailene, Ansel, Nat and John and chat a little bit about this experience.

John talked to us about why it was so important for him to share a lot of the BTS movie-making process through social media and vlogs.

"I really wanted (fans) to be a part of the making of the movie. I hope that was helpful for them and they felt involved. It was also helpful for me because I was having this weird experience and I wanted to share it with them," John said. "Although I never thought it would end up like this (a promo event with thousands of fans)."

We asked Nat about the crazy, fun videos he and Ansel would make during production and how they bonded on- and off-set.

"It was great because we have such a great relationship in real life, and I think that comes across on screen," Nat said.

Nat also talked about working on the movie and learning to have more compassion for people who are struggling with an illness. He really didn't understand it until he hung out with real cancer patients. Nat said he really loves this story, and he fell in love with the book "the way you fall asleep."

Both Shailene and Ansel expressed their excitement for TFIOS to be released. Shailene said that the hardest thing about this project is staying true to the book.

"I think the hardest thing for us was to bring John Green's book to life in an authentic way. Like in the way he wrote it, capturing the tone of his voice," Shailene said.

Ansel and Shailene talked a little bit about their friendship transitioning from Divergent to TFIOS.

"I want to work with Shailene 'til I die. I hope that it can work out," Ansel said.

Shailene laughed and responded that he has four more years with her. Nat jumped into the conversation saying he has to get into one of the Divergent movie, even if it is craft services. Nat would be in the "dorky" faction, Erudite, alongside Ansel.

When looking at the crowd of thousands of fans, the cast members felt extreme excitement.

"It is cool to see fans' excitement to see this movie come to life," Ansel said.
Getty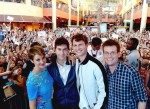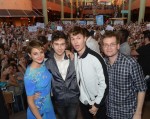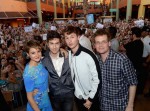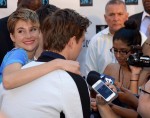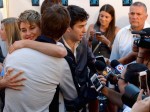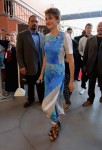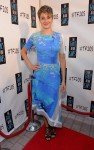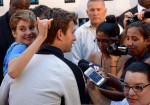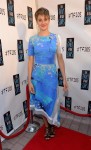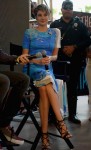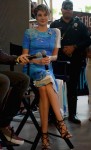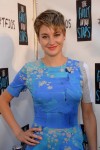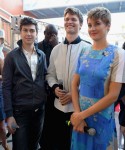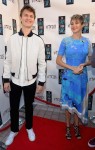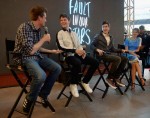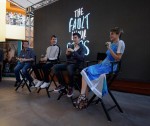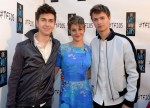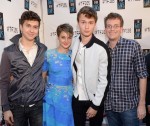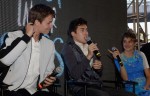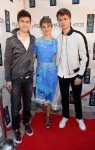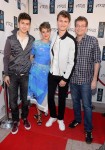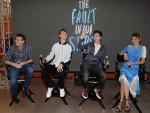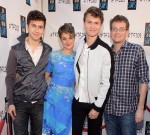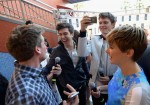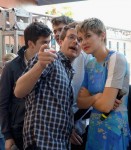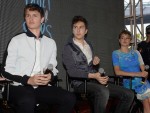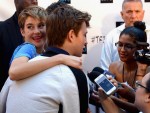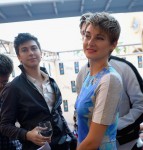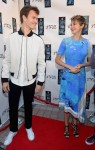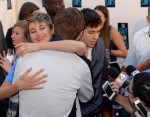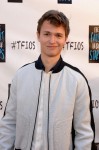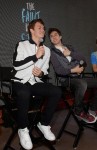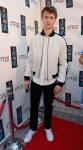 via
Divergent World
Video of local news coverage