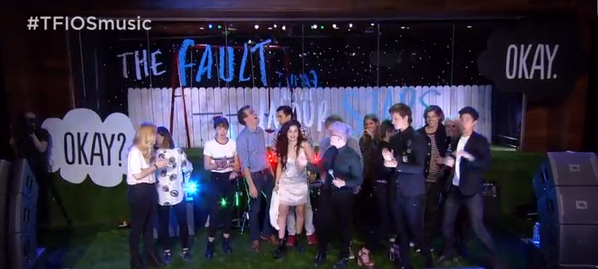 The #TFIOSMusic livestream started at 9 p.m. EST Wednesday and it promised to be filled with surprises. Host Tyler Oakley started off the show by introducing Shailene and Ansel, who talked a bit about the movie and how important the soundtrack is to the overall movie. Then they introduce Charli XCX. She and her band and got the party going by performing "Boom Clap" and "Superlove."
Tyler then brought on our favorite trio Shailene, Ansel and Nat. They talked about chemistry and rhythm between the three of them as well as the dreaded question about Shai and Ansel going from "brother to lover." Shailene revealed that when she found out she was going to play Hazel she cried a lot. Ansel felt a sense of fear because he believed playing Augustus is a big deal and he didn't want to mess that up. Nat said when he found out he was going to be Isaac he wondered why he wasn't blond, which would've saved him being spammed on Twitter asking about blond hair.
Tyler interviewed Charli XCX and asked about her involvement in the soundtrack and filming "Boom Clap" video in Amsterdam. Group Love performed "Let Me In" and "Ways To Love" then were interviewed by Tyler about their music video and touring.
John Green came out, with his fancy blue and green sock, and talked to Tyler about never expecting this much success for his book. He also talked about how he and Hank Green just want to make their parents proud. Ed Sheeran started his performance with "Sing," encouraging the crowd to sing along with him. We totally sang "Oooh Ooh" from our home.
We saw the egg-throwing scene. John came back on with Ansel, Shai, and Nat and talked about filming that scene and how it took 137 and a half eggs to film it. After Ed Sheeran came back on and sang an acoustic version of "All Of The Stars," making everyone emotional. The night ended with Tyler interviewing Ed about his song, new album and tour. It was one epic livestream and you can rewatch it below!
Pictures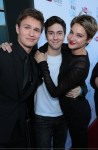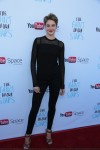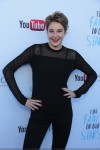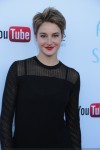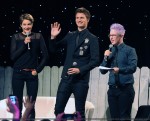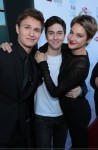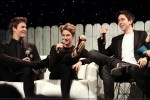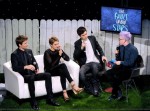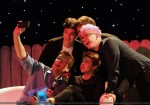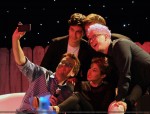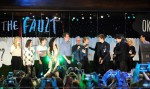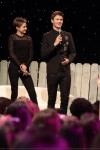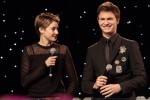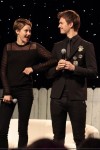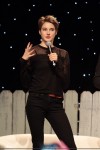 More at the source:
Shailene Woodley France
/ via
PlanetShailene
Interviews
Access Hollywood
talks with the cast and crew
Screenslam
Interviews
Shailene: "This movie is incredibly healing", Hazel's sense of self, and the importance of music in film.
Ansel Elgort: appeal of TFIOS and how soundtracks emphasize emotions for the audience.
Nat Wolff: story as a whole, cancer not being a flaw, and where Isaac's anger comes from.
John Green: appeal of TFIOS and his love of the soundtrack.
Wyck Godfrey (one of our lovely producers): why TFIOS is special and interesting to watch.
Grouplove: how emotional they were after watching the film for the first time and then having to write an uplifting song.
Ed Sheeran: on the TFIOS phenomenon and the important / purpose of film soundtracks.
Charli XCX: her reaction the film and how appropriate soundtracks make her cry.
BOPtv
talks with the cast and soundtrack artists, plus a little inside the concert action.